Caroline
My story began in 2007.  I was working as a Registered Nurse (RN) when I was escorted from my job and sent home due to drug use.  I was reported to the Board of Registration for Nursing in MA, lost my job, and ultimately had my Nursing license taken away in 2010 due to my substance use issues.
I applied for and received Social Security Disability Insurance (SSDI) payments in 2013 due to my emotional and physical disabilities.  I worked odd jobs as a nanny and an elder caregiver. I even worked at a movie theatre selling tickets, making popcorn and cleaning out the theaters. I missed working as an RN, even embellished the truth as to why I wasn't working as a nurse.  I carried so much shame and self-loathing.  My son basically told me that if I continued to drink and use, I wouldn't be able to have my granddaughter unsupervised.  I wasn't able to be trusted with keeping her safe. It was a painful moment.
It took some time, but in 2016 I contacted the Board of Nursing and asked them what I had to do to start the process of reinstatement of my license.
In 2017, I started the process. I had to have two years of random drug testing before I was able to request reinstatement. I had to call in every day to see if I had to be tested for substance use. It was difficult because I didn't have a car. Each time I went, it was about 100 dollars out of pocket which was a huge financial burden at the time.
In July of 2019, I went before the Board of Nursing to request reinstatement. I was reinstated and have been working again as a Psychiatric RN since August 5, 2019.
In 2020 I received information on Social Security's Ticket to Work program and how it could help me with my goals of self-sufficiency.  I was ready to be done with Social Security.  I contacted Work Without Limits Administrative Employment Network (AEN) to learn how long-term benefits counseling and supports could help me reach this goal.  I spoke with Marjorie Longo of the AEN who provided me with technical information about my benefits and continued supports in my job as an RN.
I am still under the watch of the Board of Registration for Nursing until August of 2021 and must randomly test if selected. I call every morning, as it is a priority for my day if I must test to maintain my privilege to hold a license and work is contingent on my proof of sobriety.
My Social Security benefits have since stopped, I'm working in a job I love and I'm sober.  What an accomplishment, one that I almost didn't think that I could achieve.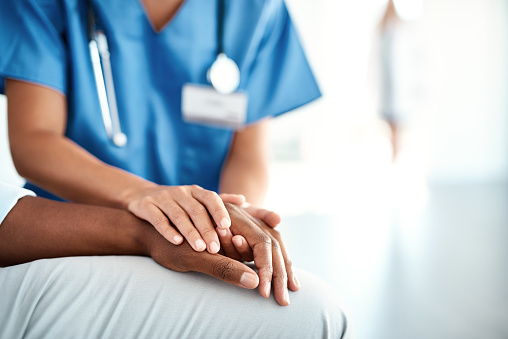 I am sharing my story because I want to encourage other people that no matter how bad things look, there are solutions and help available. Situations may be painful and feel almost impossible at times, but with people to support you and programs such as The Ticket to Work, they are possible and everyone has value and worth.
Every life has meaning.
Working with Marjorie has been an incredible support throughout this past year.
She is compassionate, but professional and is a great listener. She has been one of my biggest cheerleaders and I look forward to my phone sessions with her. She has also been extremely helpful as I navigate through the Social Security Disability system to ensure that I am doing what is required of me. I am very grateful to have her in my life.