Emily
In May 2020, because of the COVID-19 pandemic, Emily had to leave her in-person job and search for a remote position. Emily joined a job search club at the Cole Resource Center, a Work Without Limits Community Partner, run by Susie Kennan, Workforce Development Program Advisor. Emily attended virtual meetings twice a week with other people searching for work where they discussed application tips, tricks, and strategies – as well as preparation for job fairs and interviews.
"After I left my former job, Susie really helped me get back on track again, and the job search was easier knowing I wasn't alone."
In addition, Kennan helped Emily work on resumes and cover letters, which were a challenge for Emily. The repetitive process of editing each resume, cover letter, and application, sending them off, then starting all over again was incredibly overwhelming. Another difficult part was never hearing anything back from employers, which made Emily feel like there was no point to the whole process. To overcome these challenges, Emily was careful not to push herself too hard and to take it slow by limiting the number of jobs she applied for, keeping the process manageable.
In September 2020, Ms. Kennan recommended Emily begin attending job fairs. In addition, Emily took advantage of supports offered. For example, she attended a virtual presentation called "Get Your Resume into Human Hands" by MassHire Downtown Boston Career Center about making sure your resume gets past the Applicant Tracking Systems (ATS) used by employers, which was incredibly helpful.
Emily attended Work Without Limits educational sessions and virtual career fairs that connect job seekers with disabilities to leading disability-inclusive employers who are hiring. After nine months of searching, Emily's only offers were from companies she spoke with during the Work Without Limits career fairs.
Through the Work Without Limits Career Fair for College Students and Recent Graduates with Disabilities, Emily connected with Point32Health, a member of the Work Without Limits Business Network, a robust consortium of employers committed to the inclusion of people with disabilities in the workplace.
"I believe actually speaking with recruiters at the career fair was what enabled me to get this job. I had sent in numerous job applications, and Point32Health was the very first employer to respond. I believe this is because the person I spoke with at the career fair passed my information along to the hiring manager. Having been recommended by someone definitely helped."
Emily was hired in April 2021 as a member services representative, providing assistance and information to members about their benefits, claims and billing, enrollment, and technical questions. Emily also reaches out to health care providers and billing offices to provide solutions to ongoing issues members might be having, including advocating on behalf of members.
"I was hired as fully remote, which was incredibly important to me due to the ever-changing state of the pandemic. I'll be staying fully remote, and I'm happy with that."
Since Emily has been working, her main challenge is balancing her responsibilities at work and home. Working remotely has been a big help since she no longer has to worry about commuting.
"I really enjoy learning alongside and getting to know the other new hires, and the team I work on is incredibly supportive!"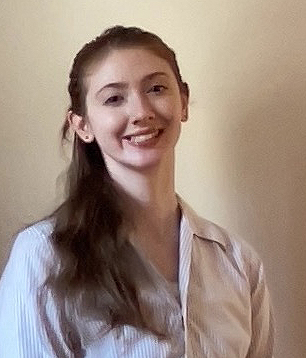 Emily's Advice
For persons with disabilities:
"My advice is to do what you can manage - it's an incredibly long, difficult process."
For employers:
"It is important to work with each person to determine what accommodations they may need. What works for one person may not work for another, but if the right accommodations are in place, it can make a world of difference."
Emily's Future
"As of right now, I'm still undecided, but at this time, I'd really like to continue to improve at my current job!