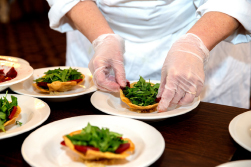 The Culinary Career Academy
A culinary training program, brought to you by a grant from the Commonwealth Corporation
Candidates who are interested in the food service industry will be referred to the Culinary Career Academy by their respective agencies. A formal interview, information on program outline and schedule availability, along with benefit counseling from a Representative of Work Without Limits will be provided to each candidate.
The program will be offered 2 times a year for cohorts of 12-15 participants.
July 2021 Update
Congratulations to the 10 recent graduates of the Culinary Career Academy! After graduation all candidates will continue to receive support for two years to seek out employment or work on skills for employment. Graduates continue to receive ongoing benefits counseling through Work Without Limits as well.
Curriculum
The curriculum has three segments of training and a fourth, if feasible, based on the COVID-19 pandemic, may be added:
Interpersonal "Soft" Skills
Customer Service
Communication, enthusiasm and attitude
Introduction to the food service industry
Basic culinary skills
Problem solving and critical thinking
Professionalism and self advocacy on the job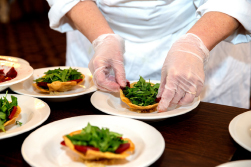 Interactive Virtual Classroom
Industry training and the ServSafe Food Handler's curriculum
Basic kitchen safety and utility/housekeeping
Equipment use and maintenance
Food handling and cross contamination
Storage and product orders
Covid-19 Guidelines
Hands-on Experience Externship*
Hands-on experience of working in a fully operating kitchen within the community
Each participant will participate in 40 hours of Externship training to enhance the skills obtained during the classroom hours.
* Depending on feasibility due to community Covid-19 guidelines
Job Search Support
Participants will be supported for their future job search with:
Resume review and updating
Mock interviews
Search plan

Candidates will receive a food service certificate, with a focus on Covid-19 food handling, upon graduation. Support will be provided in obtaining employment in food service with our partner companies.