What is your name, title and role with Work Without Limits? My name is Stephanie Major and I am a Data Entry Clerk for UMass Medical School. I provide administrative support to Work Without Limits and particularly the Benefits Counseling team.
How long have you held this position?  I have held this position for 8 years. I started out working 2 days per week and now I work 4 days per week.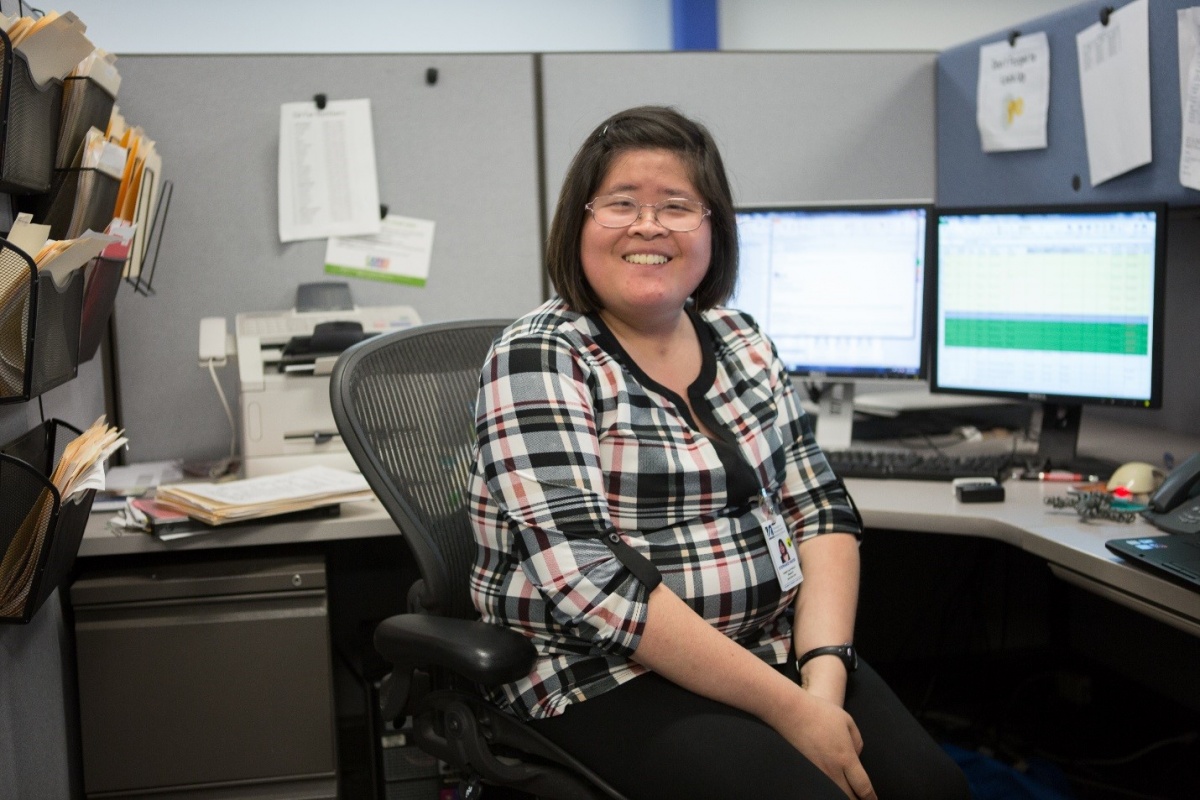 Stephanie working at her desk, photographed by DisabilityImages.com
What is the best part of your job? I love managing spreadsheets and databases!
Do you have any special skills, interests or hobbies? I am an avid Red Sox fan, and I enjoy social media such as Facebook.
What is your best advice for job seekers? Never give up!
Stephanie greeting attendees at the Raise the Bar HIRE!
2014 Conference with colleague Brian Forsythe
What is your best advice for employers seeking a more inclusive and/or diverse workforce? Keep an open mind about hiring people with disabilities. 
What is your favorite place in the world? Work Without Limits.